I know I already have a character named Shadow but this is the original.
Name: Shadow
Nickname(s): Shady
Age: 9
Gender: Male
Spirit canine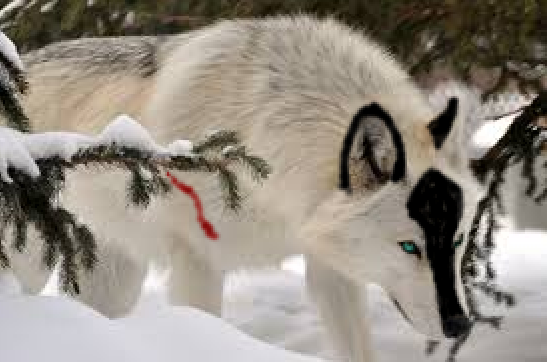 Description: Shadow is a sleek muscular wolf. His Fur is gray with some white, he has a large white spot on his back and his chest and underbelly are also white. He has a thick grey stripe leading up to his forehead beginning at his nose and ending in a diamond shape on his forehead. His nose and paw pads are black and his eyes light blue, almost glowing. His ears are black as night and he has a scar leading from his chest to his shoulder that is now visible ever since he died because Blizzard reopened it in their fight.
Personality: Shadow is a very cruel spirit. He angers easily and barely ever lets anything go. He does have a soft side and if you make a good impression on him he will have your back while you're in the dream realm and will help you with the nightmares. If you mention the name Blizzard to him a snarl almost immediately forms on his face. For he was the wolf that killed him. Shadow was put on the dark side because of his past, not his days in Silvermoon. No matter how hard he had tried he would never of been able to be considered a good spirit. If you start a fight with him you are likely to lose. Not many have ever won against him. Unless you count a hell-hound, a now blind wolf which he had won the fight anyway thanks to a couple of friends, and an insane alpha.
History: Shadow never really lived a calm and organized life. When he left his mother he met a wolf named Chello, he took  him in and taught him how to fight without mercy. Shadow eventually got to go on raids with his new found pack. One day he basicly watched this pack get torn apart.. literally. He ran and one day he found Apocalypse, whom he had a slight crush on, but never showed it. He was made lead warrior. One day when they were in training Apocalypse paired herself with Blizzard. Blizzard accidentally killing her. The white male was made alpha that night. Shadow blamed him for the former alpha's death and resented him for it, but he still followed his lead without question most of the time. He was attacked by a hell-hound one day when he had been disloyal. He had brought back a turkey to try and make up for it, but it had ended in him being thrown against a tree and getting a broken leg, he had refused to let his weakness make him helpless. He fought in the first battle against the coyotes blinding three and killing one with a bite to the neck. They ended up with a prisoner named Diamond. Shadow told Blizzard that they should 'get rid of her' because he thought she was a threat and that was just one less thing he had to worry about if they did, Blizzard disagreed and it broke out into a fight. Shadow hadn't wanted to fight back so he just threw minor blows, long story short...he lost.
Strengths: Fighting, swimming, loyal
Weaknesses: He never trusts anyone completely, angers easily, almost no patience
Family N/A
Friends: N/A
Mate: N/A
Pups: N/A
Song: